Short Term Flexible Car Leasing and Contract Hire
No hidden charges or document fees - simple, straightforward pricing
Short Term Flexible Car Leasing
Low Deposits, Flexible Terms, Wide Range of Cars, Nationwide Service
Short Term Flexible Contract Hire
Nationwide Delivery & Collection
Short Term Flexible Car Leasing
Fixed Costs, Low Deposits, Flexible Terms - from just 28 days!
Short Term Flexible Contract Hire
On - Line fleet management for businesses large and small
Short Term Flexible Car Leasing
For A Forever Changing World - 1 to 24 month car leasing
Get A Quote
Vehicle Type
Select Vehicle
Duration
1 - 2

Months
3 - 5

Months
6+

Months
Mileage
(Per 28 days)
1000

Miles
1500

Miles
1840

Miles
2000

Miles
Select Your Car Type
Close
Premium Saloon Automatic Car
Welcome to Cars On Demand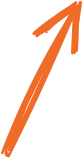 Whether you are an established business with short term contracts to fulfill, a start up business with limited cash flow or an employee in need of a flexible transport solution, our one to twenty four month lease arrangements are tailored to meet your needs.

With low deposits, low monthly payments, flexible terms and no long term commitments, our car leasing and contract hire service is an ideal solution for...
pregnant-hd.net
b-ass.org
makemebi.net
Contractors & contract workers on temporary contracts
New recruits with a qualifying or probation period
Start-up businesses

Supplementing a larger fleet

Replacing a pool fleet

Employee recognition and reward
For those individuals that just like a change every few months!
Special Offers
Land Rover Defender 110 First Edition (Pre Order)
24 Month Contract
1000 Miles Per Month
Advance Payment 1 x £4,999.95
23 Monthly Payments x£1,299.95
Mercedes GLA 200 AMG LINE EDITION PLUS 5DR
6 Month Contract
1650 Miles Per Month
Advance Payment 1 x £999.90
5 Monthly Payments x£499.95
VW GOLF 1.5 TSi Evo R-Line 5DR DSG
6 Month Contract
2000 Miles Per Month
Advance Payment 1 x £879.90
5 Monthly Payments x£439.95
Renault CLIO 1.3 TCE 130 RS LINE 5DR
6 Month Contract
2000 Miles Per Month
Advance Payment 1 x £699.90
5 Monthly Payments x£349.95
Renault CLIO 1.0 TCE 100 ICONIC 5DR
6 Month Contract
2000 Miles Per Month
Advance Payment 1 x £639.90
5 Monthly Payments x£319.95
Toyota Aygo 1.0VVTi X-TREND 5DR
6 Month Contract
1650 Miles Per Month
Advance Payment 1 x £539.95
5 Monthly Payments x£269.95
Jaguar I Pace AWD EV SE 400PS
12 Month Contract
1250 Miles Per Month
Advance Payment 1 x £2,999.95
11 Monthly Payments x£999.95
McLaren 570GT
24 Month Contract
650 Miles Per Month
Advance Payment 1 x £9,995.95
23 Monthly Payments x£1,999.95
Volvo XC60 D4 Momentum AWD Auto
4 Month Contract
2000 Miles Per Month
Advance Payment 1 x £829.95
3 Monthly Payments x£549.95
Cars On Demand are a fantastic company to do business with, they are fast and efficient at getting vehicles out to us when we need them. All of the staff are friendly, polite and presentable. I would highly recommend them to any business in need of short or long term car hire.
---
Andy Wojcik
Cars on Demand have a good range of cars to suit all budgets. They are a responsive and helpful company. I have been a customer for over 5 years and would highly recommend them.
---
Penny Cox
A Great service with very convenient ordering and processing of the car. Competitively priced for the same vehicles and mileage and a helpful team when scheduling delivery and collection around work commitments. Highly recommended
---
Graham Hunt
I have used Cars On Demand since 2010, and can highly recommend them. The service and communications are always excellent, and the whole process from start to finish is simple and efficient. Lewis and Ben in the office make everything feel very personal and it's a pleasure dealing with them. The choice of cars is great, and the always offer me a good spec and any special offers they can find. I use them in between car orders and have had nothing but great service.
---
Fiona Kyle
It has been absolutely seemless & effortless dealing with Car On Demand. Lewis is a credit to their organisation & an absolute pleasure to deal with. Well done.
---
Gary Renault
I just wanted you to know that Lindsey and I are thrilled with the car and would like to thank you for your very professional service. It was also very decent of you to collect us from the train station.
---
Michael Lightfoot
I have been very impressed with the service you offer and will recommend to everyone I know who wants to try out vehicles before making a long term commitment.
---
Tina Dickson
"Once again, thank you to all of the team at Cars on Demand - you made the whole process of arranging cars for my team of new employees very straightforward, simple and extremely cost effective! Not only that, but everyone I have contacted has been helpful and courteous."
---
David Cooper